McGuirk Stadium
Improvements
---
UMass Athletics has announced upgrades to McGuirk Alumni Stadium – specifically the assembly of a seasonal air-supported indoor structure to be used by the athletic department and campus community. A new high-definition scoreboard and other stadium improvements to enhance fan experience are on the horizon including the addition of new restrooms to both the East and West sides of the stadium, along with several ADA enhancements.
Construction on these improvements; video board and auxiliary scoreboard, south end zone hospitality plaza, restrooms, ADA upgrades and the new turf practice space are scheduled to be completed prior to the 2019 football season. The dome will be inflated and ready for use in November 2019.
"This project will have a long-term positive impact on our athletic department, fans who visit McGuirk Alumni Stadium and UMass students. The South End Zone project will give us some terrific entertainment space and the new HD videoboard and sound system will enhance the fan experience inside McGuirk. We are also thrilled with the new indoor turf facility and know it will give our sport programs and student body training opportunities during the winter months."
— Ryan Bamford, Director of Athletics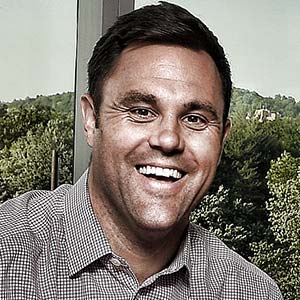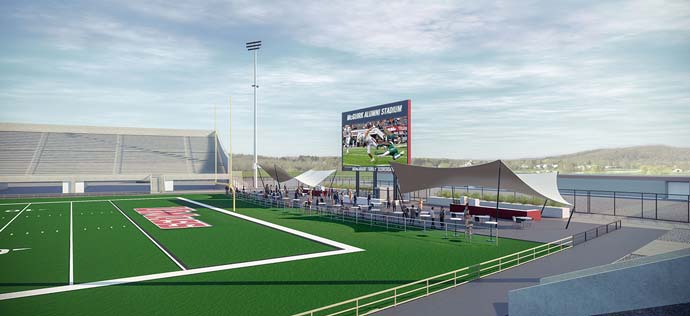 A new hospitality plaza will be created in the south end zone, and offer the opportunity to enjoy the game from field level with food and beverage options available in that location.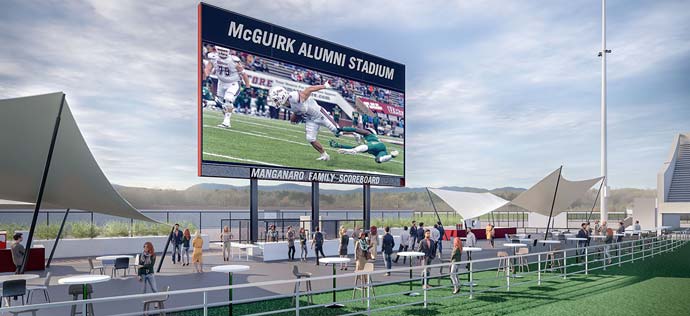 The new video board will replace the existing structure in the south end zone and the auxiliary board will be located on the far-right corner the Martin Jacobson Football Performance Center. The video board that will be approximately 20' H by 40' W with 13mm high definition resolution.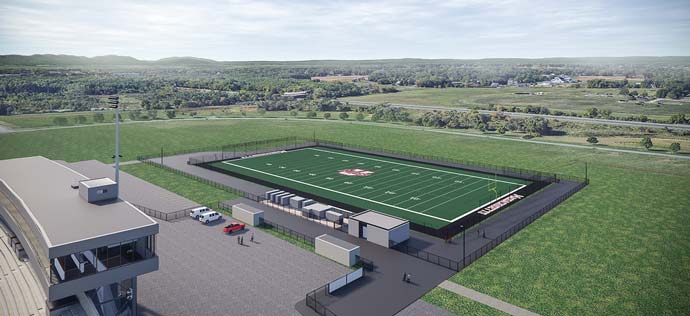 A new turf practice space will be installed outside of the stadium footprint, and a seasonal dome will be constructed over the turf. The practice field will be placed parallel to McGuirk Stadium behind the Martin and Richard Jacobson Pressbox.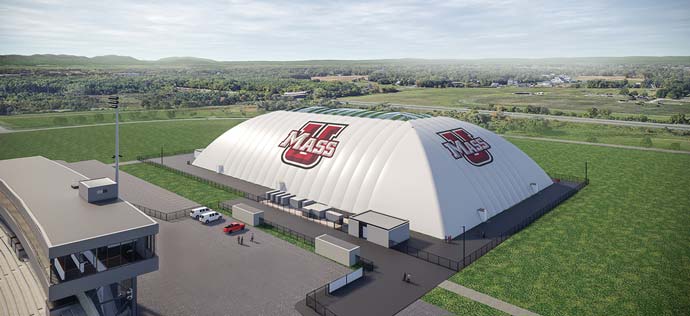 The indoor practice facility will benefit the entire athletic department, and its student-athletes, along with the University Recreation Department.
Join the Minutemen Club today!
Support Now
Do you have a question?
Contact Us